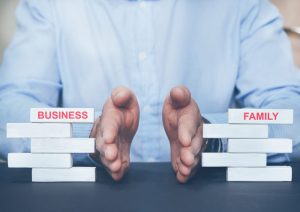 Divorce is difficult enough. If you and your spouse own a family business, your divorce may be even more complicated. You probably have a lot of questions and concerns: What are our options for equitably, fairly, and logically dividing our business? Who determines the value of our business, and how? Do our relative contributions to the business matter?
Adams Law Firm is here to help. Our family law attorneys have over 35 years of legal experience navigating divorces for individuals with family businesses in Katy, Texas. Whether you and your spouse agree on how to divide the business, or you diametrically oppose one another's position on the matter, Adams Law Firm can mediate, negotiate, and represent your interests.
You spent years building your marriage and your business. Just because your marriage is crumbling, that does not mean that your business must fail as well. The Katy asset division lawyers of Adams Law Firm can guide you through the process of dividing your shared interest in a family business in a way that makes sense. The following page will answer some of the frequently asked questions we hear from clients about dividing a family business in divorce, but each situation is unique. Contact Adams Law Firm today at (281) 391-9237 to speak with one of our experienced family law attorneys about your unique circumstances.
Is the Business Community or Separate Property?
This is one of the first questions that must be answered. Community property is any property created or acquired by either spouse during the marriage. Separate property is owned solely by one spouse, who will retain their ownership after divorce. According to the Texas Family Code, property owned by either spouse during their marriage or at the time of divorce is presumed to be community property by the court and will typically be divided equitably between the spouses. To establish that some property is separate property owned solely by one spouse, that spouse must provide "clear and convincing evidence" of their sole ownership.
When might property be considered separate property?
The property was owned by one spouse before the marriage.
One spouse inherited the property or was gifted the property during the marriage.
One spouse acquired the property as a result of personal injury compensation.
The property was stipulated as separate property in a pre- or post-marital agreement.
A family business can be either community or separate property, depending on when or how the business was created. Let's consider a couple of examples. Bob and Linda have been married for 42 years. As young newlyweds, they opened a restaurant, The Katy Korner, which they jointly operated. Bob was the manager, and Linda the head cook. Now that they are getting a divorce, The Katy Korner would be considered community property because they created the business while married.
Across the street from The Katy Korner is a bakery, Tess's Treats. Tess's parents started the bakery when she was a little girl, and upon their passing, she inherited the business. For the last ten years, Tess ran the business. Her husband Alan didn't work in the business. If they divorce, Tess's Treats would be characterized as separate property of Tess's because she inherited it and ran it on her own.
If the Business is Community Property, How Will It Be Divided?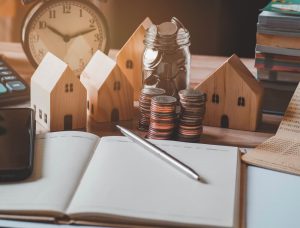 If your family business is characterized as community property, you and your spouse have three options for dividing your interests in the business:
Co-Ownership: You and your ex-spouse continue to own and operate the business together. In this scenario, you each retain your interest in your half the business. For some, this sounds like a horrible idea, but for those ex-spouses who can maintain a congenial relationship, co-ownership has a lot of benefits. Both spouses get to keep their jobs and incomes, and the business keeps operating with little to no disruption.
Sell and Split Profits: You and your spouse sell your business and split the profits evenly in the divorce. This option creates a clean break between you and your spouse and ideally provides each of you a nice nest egg to start a new solo venture. However, selling a business is not easy. It can take months to find the right buyer, and you may have to settle for far less than the fair market value of your business.
Buy-Out: You buy out your spouse's share in the business, resulting in your sole ownership of the business. If you do not have enough liquid assets to pay off your spouse's interest, you can use other assets, such as your share of the equity in your home, retirement or investment funds, or enter into a structured settlement, in which you pay back your spouse over time for their interest in the business.
How Is the Business Valued?
Valuing a business is a complex, technical process that is best completed by a professional, certified appraiser. The appraiser may utilize one of three approaches to valuing your business:
Asset Approach: This approach values your business based on its assets (tangible and intangible), minus liabilities.
Income Approach: With this approach, your business will be valued based on its potential future income.
Market Approach: Your business's value will be based on a comparable business's market value.
With each approach, it is important that you retain and provide detailed, accurate records of your business's assets, debts, revenue, expenses, etc.
One asset that can be hard to quantify is your business's "goodwill," or public reputation. In the state of Texas, a business's goodwill can take two forms: personal and enterprise. Personal goodwill refers to the value that one specific person brings to the business, such as a beloved doctor in a family practice or a skilled seamstress at a tailor. Enterprise goodwill refers to the reputation of the business overall.
Yes, It's Complicated. Call Adams Law Firm. We Can Help.
Needless to say, dividing a family business in divorce can be challenging. There are even more exceptions, considerations, and complications beyond those covered on this page. That's why you should call the experienced family attorneys at Adams Law Firm. We can help you evaluate your options, negotiate a fair and equitable division with your spouse, and, if need be, pursue your interests in court. Call our office today at (281) 391-9237 for a confidential consultation.