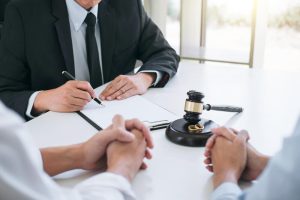 Family disputes can lead to significant stress and emotional pain. Whether you're going through a divorce, child custody battle, or another legal matter, you need an experienced lawyer on your side to protect your rights. At Adams Law Firm, we have represented clients in family law cases since 1977. You can depend on us to help you navigate the complex process.
Adams Law Firm has a proven track record of handling family law cases successfully. When you face an uphill legal battle, you should turn to someone with the skills and resources to resolve the issue favorably. Our team can create an effective strategy for even the most complicated matters and will tirelessly work to try to reach your desired result.
You should not face this battle alone. When you hire us, we will provide the support and guidance necessary to get you through this challenging time in your life. We will tailor our personalized services to each client's unique circumstances. You will have an advocate in your corner until the end of your case.
Call Adams Law Firm at (281) 391-9237 for a consultation with one of our Cinco Ranch family law attorneys and learn more about your legal options.
Family Law Cases Adams Law Firm Can Take On
Legal proceedings can involve various issues within the family that need to be resolved. Adams Law Firm can handle a range of family law cases, including:
If your case involves any of these family matters, do not hesitate to contact Adams Law Firm.
Why Choose Adams Law Firm?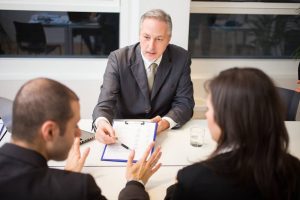 Our Cinco Ranch family law attorneys understand the sensitive nature of disputes within the family. We always provide compassionate representation and support to our clients. You will be our priority throughout the entire process, whether you want to adopt a child, obtain a protective order against an abusive spouse, or modify a child visitation agreement.
Our award-winning legal team has more than 35 years of experience helping our clients with family law issues. We hold an AV Preeminent® rating from Martindale-Hubbell, indicating our high level of ethics and standards. We also received recognition from the American Institute of Family Law Attorneys, The National Trial Lawyers Top 100 Trial Lawyers in Texas, and the National League of Renowned Attorneys. We focus our attention and effort on every case we take to meet our client's needs.
Contact Us
If you face a family law dispute that you can't resolve on your own, contact Adams Law Firm right now. Our Cinco Ranch family law attorneys are ready to take on the responsibility for your case and try to reach a favorable outcome for you. We can advise you about the available options and prepare you for the legal road ahead.
Call Adams Law Firm at (281) 391-9237 today for a consultation or reach out to us online.