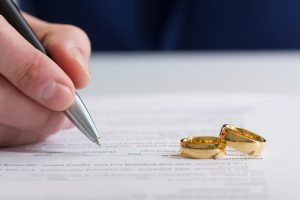 If you're going through a divorce, adopting a child, or negotiating a custody agreement, do not hesitate to contact Adams Law Firm. We can review your case, advise your legal options, and create a personalized strategy to meet your needs and potentially reach your legal goals. 
At Adams Law Firm, we understand the immediate and long-term effects of a family dispute. It often takes a significant emotional toll on a person's life. You could experience various challenges while trying to resolve the matter. Some must take their case to court, resulting in expensive legal fees and court costs. It's an overwhelming process and something you should never attempt to handle alone. 
Our Fulshear family lawyers have represented clients like you for over 35 years. We know the legal strategies we must use to handle any case we take successfully. We will provide the support and guidance you need to get through this devastating experience when you hire us. We will remain by your side to protect your rights during divorce proceedings, paternity action, or another family matter. 
For a consultation with a dedicated and experienced lawyer from Adams Law Firm, call us at (281) 391-9237 or reach out to us online. 
Why You Need to Hire a Lawyer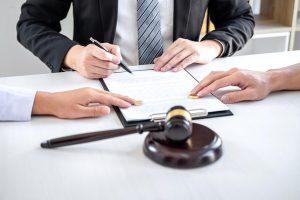 Many people believe they can amicably resolve disputes they face during a divorce. Although your spouse might agree to specific arrangements upfront, they could plan to go back on their word in the future. If you don't have a solid contract in place, you could end up walking away with nothing. 
The Fulshear family lawyers of Adams Law Firm can provide the representation you need to protect you from mistreatment during divorce proceedings or another legal dispute. We are familiar with state laws and know what it takes to achieve the best possible outcome. 
We hold an AV Preeminent rating® from Martindale-Hubbell, the highest rating a law firm can receive. This represents our legal abilities and high ethical standards in family law. We also received recognition from multiple legal organizations, including the National Trial Lawyers Top 100 Trial Lawyers in Texas. 
Let Adams Law Firm Represent You in Your Family Law Case 
At Adams Law Firm, our Fulshear family lawyers take on a range of cases for our clients. We believe everyone deserves quality legal representation to resolve problems within their family. You should not face the complicated legal process without an experienced team on your side. 
We know that no two cases are alike. Our approach involves developing the appropriate plan based on the circumstances to try to achieve your desired outcome. 
 Family law cases we can take include: 
Call Adams Law Firm right now to discuss the available legal options if you face any of these family law issues. 
Contact Adams Law Firm Today
Since 1977, we have represented our clients in the most complex family law cases. We have a proven track record of success and take pride in the reputation we built. 
 If you want to meet with one of our Fulshear family lawyers to discuss how we can help you during your divorce or another legal dispute, call us at (281) 391-9237 today for a consultation.