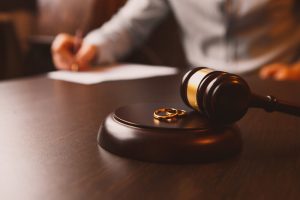 Four Corners is nestled in the southwest corner of the Houston metropolitan area. The suburb offers residents a rural feel within minutes of the largest city in Texas. Overall, the area ranks high as a desirable area for families and young professionals.
Family law issues are challenging and often trigger anxiety and emotional turmoil. Even in positive situations, such as an adoption or a prenuptial agreement, the emotional upheaval can be stressful. One of the more common family law issues that arise is divorce.
When a couple is legally separating and breaking their marital contract, there are a significant number of legal issues that must be addressed. Our accomplished attorneys and staff have over 35 years of experience guiding our clients through the process and ensuring that their legal rights are protected under Texas law.
When you need a family law attorney in Four Corners Texas, Adams Law Firm is the legal team you want on your side. Call our office today at (281) 391-9237 to schedule an initial confidential consultation. You will sit down with one of our legal professionals, who will review the details of your case and answer your questions.
How an Experienced Four Corners Family Law Attorney Can Help
There are several ways that an experienced Four Corners family law attorney can help protect your rights and your assets. In many family law situations, people focus on their children, family, and high-value assets.
The attorneys at Adams Law Firm have the skill and experience to know how to help you get the most out of the law as it applies to your situation. For example:
Prenuptial agreements help eliminate surprises if you divorce years later. Prenuptial agreements can also help couples identify disagreements about how to handle their finances before they're even married.
During a divorce, you may need the services of a family law attorney to ensure spousal support, get protective orders, help with asset division, or identify grandparents' rights.
After a divorce, child custody, support, and visitation may need modification. The legal conclusion to a marriage does not need to be the end of your financial stability.
When you work with Adams Law Firm, you're assured of receiving experienced legal services that are customized to meet your specific needs.
Our Areas of Practice
Experienced family law attorneys can help protect your rights and protect your family. Whether you are going through a divorce or need help obtaining the child support you're owed, we recognize that each case is different, and we are ready to hear the details of yours.
You need an experienced family law attorney who understands your situation and is familiar with the nuances of case law in Texas. We handle a wide variety of cases. If you don't see your situation in the list below, call our office at (281) 391-9237. We will advise you of your best options.
Get Years of Experience in Four Corners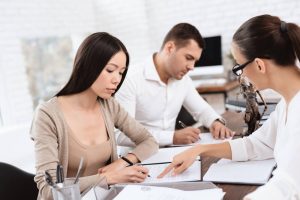 Our clients experience the benefits and the difference of working with Adams Law Firm. Our team has more than 35 years of experience as we have served clients throughout the greater Houston area since 1977. Many of our attorneys have also been voted top lawyers in family law within the Houston area.
Members of our team have been asked to be fellows of the Texas Bar Foundation, which is an honor offered to just one-third of one percent of members of the Texas bar. Our team also has the top peer rating from Martindale Hubbell for meeting the highest standards in ethics and legal excellence.
We work hard to offer our clients personalized representation in each step of their legal case. Our team of attorneys and legal staff are ready to provide you with the outstanding representation that you deserve, whether you're filing for divorce, getting ready to adopt, or need modifications to your divorce agreement. You can count on our team to help you through whatever situation you're in.
Grounds for Divorce
A divorce and the subsequent legal complications are one of the most common reasons that people need a family law attorney. Texas law allows couples to use one of several different grounds for divorce. Grounds for divorce in Texas can include:
Adultery
Cruelty
Abandonment
Living apart
Insupportability
Conviction of a felony
Confinement in a mental hospital
The most common ground used for divorce is insupportability. This means that two people cannot reach an agreement in their relationship. When this ground is used, no fault is assigned to either party.
Types of Divorce
There are several types of divorce.
Contested divorce: These couples do not agree and must take their case before the court to have the case resolved.
Uncontested divorce: These couples agree on the terms of the divorce, the division of assets, and all other issues.
Mediated divorce: In this type of divorce, both parties and their lawyers meet with a neutral mediator. The mediator helps the couples resolve disagreements they have. Using this type of divorce resolution means the couple doesn't have to leave everything up to the judge; they can decide what the final agreement will contain.
Collaborative divorce: Much like a mediated divorce, the couple and their lawyers meet with a mediator. The difference is that other third parties can be brought in, as well. These parties may include child advocates, financial advisers, or counselors. The collaborative divorce process takes longer than a mediated divorce, but this method also keeps the divorce out of court.
Our legal team helps our clients to gather the necessary documents and accurately and promptly completes and files the necessary paperwork. Our legal team helps to protect your assets, and we'll negotiate custody arrangements and visitation agreements on your behalf.
Whether you are considering filing for divorce or have been served with divorce papers, it is necessary to take crucial steps that will prepare you. We counsel our clients to watch what they say and do with their friends and family and to be especially careful online.
Any digital communication can be submitted as evidence and has been known to impact the outcome of a divorce hearing. For example, bad-mouthing your spouse online can cause the court to favor your spouse, which can have an impact on spousal support, child custody, and asset distribution.
Contact an Experienced Four Corners Family Law Attorney Today
If you live in Four Corners, Texas, and find yourself in need of a family law attorney who can offer experienced legal representation, look no further than Adams Law Firm. Our team understands the financial and emotional burden that can happen when there are family law challenges.
We encourage you to call our office today at (281) 391-9237 to schedule your initial confidential consultation. We will listen to the details of your situation and answer your question, so you are prepared to make the best decisions for your family.