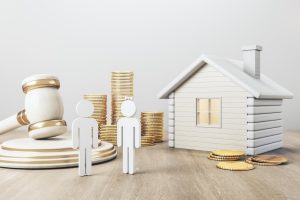 Are you considering a divorce, or have you been served with divorce papers? Do you need to modify support payments, or take out a protective order? The experienced law team of Adams Law Firm can help you with these processes, as well as any other family legal matters. Our Sealy, Texas, based lawyers will provide guidance and support for individuals and families in a broad range of family law and divorce issues.
We have been representing Texans in complex family court cases since 1977, and our excellent legal abilities and ethical conduct have earned us an AV Preeminent© Rating by Martindale-Hubbell©. Our depth of experience and knowledge can help you through any family law or divorce issue you have.
Adams Law Firm has been assisting Texans with all their family law needs for more than 35 years. We can help you too. If you would like to schedule a consultation with our team, please call (281) 391-9237 or contact us online.
Our Family Law Services
Families are complicated, and so is family law. Fortunately, the Sealy family law attorneys of Adams Law Firm have been providing Texas families with reliable representation for decades. Our team is ready to help you with divorce, alimony, child support, and any other family law issue you're facing. We recognize the unique nature of your situation, but we also bring the same amount of respect, hard work, and creativity to every one of our cases.
Our experienced lawyers are equipped to handle a wide range of family law matters, such as:
Our Years of Experience on Your Side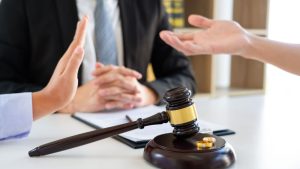 When someone decides to file for divorce or has been served with divorce papers, it can often be an emotional rollercoaster. Whether you are experiencing a sense of relief, a feeling of mourning, or anything in between, you might also be wondering who can help you through what could be a turbulent time. The attorneys of Adams Law Firm have a proven track record of helping our clients reach favorable outcomes. Our team of Sealy divorce lawyers is ready to give you the excellent legal counsel you need. Whether the divorce was your decision or not, you deserve to have knowledgeable, skilled representation on your side.
Grounds for Divorce in Texas
The state of Texas recognizes several different grounds for divorce. It can be a good idea to consult with a lawyer to decide which legal route will give you the most favorable outcome. The available grounds in Texas are:
Living apart
Insupportability
Cruelty
Adultery
Conviction of a felony
Abandonment
Confinement in a mental hospital
The most common ground for filing for divorce is insupportability. This means that a Texas court will grant a divorce if there is significant evidence to indicate that the two spouses are incompatible. This determination could be based upon significantly different views, conflicts, or any other factors that create so much conflict that there is no hope of maintaining a marital relationship. Despite attempts to reconcile their differences through therapy or couples counseling, the couple has not managed to establish a sustainable dynamic.
Types of Divorces
Adams Law Firm has experience representing clients with all kinds of divorces.
Collaborative divorce – You and your spouse may want to remain outside the court system because you are in agreement about everything.
Agreed divorce – You agree on most things but you need the input of the courts or mediators in order to tie up the last few points of contention.
Contested divorce – You and your spouse cannot agree on most things and you need the courts to resolve most aspects of the case.
Regardless of which of these types most accurately describes your situation, we can help you decide which path forward is the best for you and your family via one or more of these methods.
Why Hire a Divorce Attorney?
It's no secret that divorce can be a complicated matter. There are many laws and deadlines to keep in mind and paperwork to keep up with. Any mistakes along the way, even if they seem tiny, can result in problems that are difficult to anticipate if you don't know what to look out for. This can mean prolonging the divorce proceedings, and it can even prevent you from obtaining your fair share of the marital estate.
The detail-oriented attorneys at Adams Law Firm have the experience to help you through all the complexities of your divorce, and we will work hard to help you reach your desired outcome.
When you work with us, we can support you in the following ways:
Getting necessary documents in order
Completing paperwork accurately and punctually
Informing you of your options for dispute resolution
Meeting all legal deadlines
Negotiating child custody agreements
Preparing visitation orders
Accompanying you to court-appointed conferences
Keeping you informed about developments in your case
Preparing for Divorce
Whether you are initiating a divorce or you have just been served with divorce papers, there are a number of important steps to take so that you can prepare for the upcoming process. Of primary importance is collecting the necessary documents, including those related to finances, property, business, and taxes. Also important are the birth certificates of any children you and your spouse may have together, as well as prenuptial and postnuptial agreements you might have. Our team can guide you through this process and can help you work through a full list of the documentation you will need.
Modifying Divorce Agreements and Child Custody Arrangements
In the time after a divorce has been finalized, there may be considerable changes in your circumstances or those of your former spouse. If this is the case, you may require post-divorce modifications. Depending on the life changes involved, such modifications may include spousal or child support, child custody arrangements, and visitation agreements.
Call Our Sealy, Texas Divorce Lawyers Today
We at Adams Law Firm understand the challenges of divorce for spouses, their families, and their children. You deserve to have experienced, knowledgeable attorneys in your corner who will work for the best possible outcome for you, as well as helping you work toward a smooth transition for your children during this difficult time. Call us today at (281) 391-9237 for a consultation and to get the support you need.