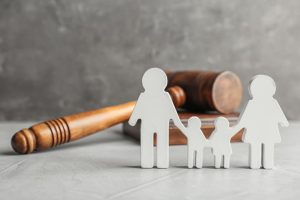 There is nothing more important than family. If you're having family issues, you need someone to help you resolve them quickly and compassionately. When you are looking for a family law attorney in Cumings, Texas, look no further than Adams Law Firm. We are here to help you with any divorce or custody-related trouble you may be having. Contact us at (281) 391-9237 for a free consultation and review of your case.
Family law covers everything from prenuptial agreements, protective orders, adoptions and child protective services matters through divorce, support issues, and custody and visitation rights. No matter what you need, our attorneys have the knowledge and experience to help you through it. Our legal team understands that emotions are running high during any family law process, and we will do our best to help keep your case from becoming overwhelming.
Practice Areas
Adams Law Firm only practices family law, so we can concentrate our efforts exclusively on the areas related to adoption, divorce, custody, and support. If you have any questions about these matters, our attorneys and staff can answer them and give you the best possible representation for your case.
About Our Firm
Whether you are initiating a divorce or have been served with the papers, either side of a divorce is emotional, unpleasant, and painful for everyone involved. At Adams Law Firm, we believe you should not have to go through the process by yourself. We have more than 40 years of experience in family and divorce law, and we bring all that knowledge to your case.
Our legal team takes the time to listen to your questions, give you the answers you need, and make sure that you are informed about all aspects of your case as it moves forward. Nothing is more personal than your own divorce, and we believe you are a vital part of your own case. Your attorney will advise you about your options and take all your preferences and opinions into consideration when decisions are made. We will never make you feel like you are "just another dollar sign" while we are handling your case.
Why You Need an Attorney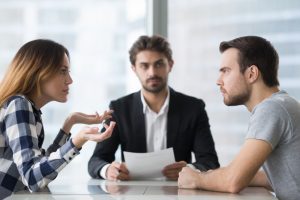 Getting a divorce is complicated. It requires filling out a lot of paperwork, gathering information, and meeting strict deadlines. You may not know what is required, and you shouldn't have to figure it out by yourself. Our attorneys will be at your side throughout your divorce.
When it comes time to divide property, arrange custody schedules, or negotiate support payments, you should have a skilled legal professional with you to review offers and provide options. If your former spouse has an attorney, it is even more important for you to have your own counsel. Once things like discovery begin to be sent back and forth, you must have someone who can interpret the language and explain what is being requested.
Contact Us Today
Having an attorney to run interference during family law disputes helps keep you and your former spouse on track. We want to see you and your family through this with a minimum of distress. Whether you're joyfully adding a new member to your family or you're sadly closing the book on your marriage, we can help. Call Adams Law Firm at (281) 391-9237 with any family law matters and let us review your case. The consultation is completely confidential.