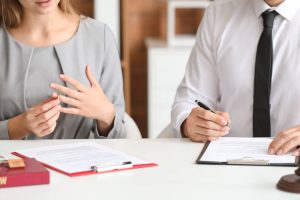 The Adams Law Firm is dedicated to protecting you and your family. Let us put our 35+ years of experience to work for you.
Our experienced attorneys handle a range of general family law cases, including divorce, child custody, adoption, prenuptial agreements, parental and grandparent rights, protective orders, and much more. Established in 1977, the Adams Law Firm is AV Preeminent® Rated by Martindale-Hubbell, its highest rating given to attorneys for their legal expertise, communication skills, and ethical standards.
Based in Richmond, Texas, we understand how delicate and complicated family matters can be, and we are ready to serve as your counsel and advocate. Contact our office today at (281) 391-9237 for a free consultation.
Our Services
At the Adams Law Firm, our attorneys have helped individuals and families through many stages of family life. While each situation is unique, we have years of experience and can handle whatever curveball life may throw at you. We show each client the respect and empathy that such sensitive matters require. If you need an attorney on your side for any of the following legal matters, let us help you.
What to Do When Facing Divorce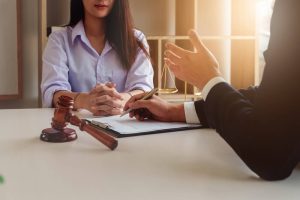 When you or your spouse decide to pursue a divorce, your entire world can feel like it is unraveling. At the Adams Law Firm, we know divorce can be difficult, confusing, and emotionally trying. You need an advocate on your side who understands what you're going through, knows the applicable laws in Texas, and has the experience to guide you through the ups and downs.
The first thing you should do is hire an experienced lawyer, like those at the Adams Law Firm. Divorce proceedings can be extremely complex legal processes involving lots of paperwork, deadlines, negotiations, decisions, and meetings. A divorce lawyer can help with the following important aspects of the process:
Collecting applicable documents, such as financial records, tax returns, property records, children's birth records, business records, and/or prenuptial or postnuptial agreements
Advising on appropriate communications with or about spouse, such as in text messages, social media, emails, phone calls, etc.
Completing complex legal paperwork and filing with the appropriate legal entity
Keeping track of and meeting various deadlines
Protecting your property and assets
Evaluating and recommending options for resolution, child custody arrangements, etc.
Serving as your counsel at court hearings or conferences
Advocating for your and your children's best interests
Preparing necessary legal orders, such as visitation orders or protective orders
Divorce Grounds and Types
According to the Texas family code, there are seven grounds for divorce:
Insupportability – This means that neither party in the marriage is at fault. Rather, the marriage is insupportable due to discord or conflict of personalities, and there is no reasonable expectation that the two spouses can reconcile.
Cruelty – One spouse claims that the other is guilty of cruelty, preventing continued partnership. Cruelty is a subjective term that looks different in each relationship. It can involve mental or physical abuse.
Adultery – One spouse cheats on the other.
Conviction of a Felony – One spouse is convicted of a felony and imprisoned for at least one year.
Abandonment – One spouse abandons the other and has remained away for at least one year.
Living Apart – The spouses have lived entirely separately for at least three years.
Confinement in a Mental Hospital – One spouse has been confined to a mental hospital for at least three years and is unlikely to improve (or if they do improve, are likely to relapse).
These grounds impact the type of divorce proceedings you can expect. For example, if both you and your spouse agree on the terms of your divorce and wish to resolve your divorce outside of court, that is a collaborative divorce. Similarly, if you two agree on most aspects of the divorce and need mediation to resolve the few items of disagreement, that is an agreed divorce. On the other hand, if you two are in stark disagreement and need to resolve your case in court, that is a contested divorce.
In any situation, the advice and advocacy of a divorce lawyer can be extremely helpful and reassuring. The experienced attorneys at the Adams Law Firm have helped clients with divorces of all types and on all grounds. Do not hesitate to contact our office today to discuss your situation.
Children During Divorce
Divorce is hard enough on the adults in the family. If you have children, it can be even tougher. There are many questions to resolve during a divorce with children: Who will they live with? How often and for how long with they get to visit their mom or dad? Who will pay for child support, and how much? How can the adults help the kids through this transition?
The attorneys at the Adams Law Firm know that your children's well-being is of the utmost importance throughout the process.  Even if you and your spouse agree on this point, you two may disagree on just about everything else. That is why you need a knowledgeable attorney advocating for your rights and your children's rights to full and happy lives.
After the Divorce
Even after your divorce is finalized, issues or changes may arise that require the assistance of a lawyer. For example, you or your former spouse may lose their job and need to amend child support arrangements. In these and other situations that constitute a substantial change in circumstances, post-divorce modifications may be required or sought after by one or both spouses. The lawyers at the Adams Law Firm can help you with modifications in a variety of situations, such as:
Loss of employment
Financial changes, including both increase and decrease of income
Illness or injury
Remarriage
Relocation
Child endangerment
Criminal incarceration
Preferences of the child (if the child is at least 12 years of age)
Contact a Richmond, Texas Family Law and Divorce Lawyer Today
Families can be loving, but they can also be messy. If you are experiencing trouble in your family, do not hesitate to contact the Adams Law Firm today. Our team of attorneys is experienced in all matters of family law, including divorce and child support or custody arrangements. We have helped clients just like you navigate challenging and difficult legal proceedings for decades. Contact our office today at (281) 391-9237 for a consultation.