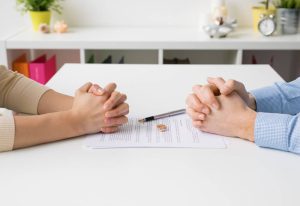 Families can be the source of great love and joy, but they are never perfect. Every family goes through challenges and hardships, and sometimes they need help to resolve their problems. Family law lawyers are uniquely equipped to handle family-related issues, and Adams Law Firm is the best in the business.
Adams Law Firm has been helping individuals and families in Pecan Grove, Texas through family conflicts for decades. We have an AV Preeminent Rating from Martindale-Hubbell, the highest rating given to attorneys for their legal expertise and ethical standards. That means our attorneys have the experience, wisdom, and fortitude to fight for and protect your interests at the negotiating table and in the courtroom.
Whether you're experiencing a divorce, child custody battle, adoption process, or parental rights dispute, our family law and divorce attorneys are ready to help. It's in these trying times that you need an experienced advocate in your corner. Let an attorney from Adams Law Firm do what we do best: advocate for you, your rights, and your interests. Call our office today at (281) 391-9237 to schedule a confidential consultation.
When Do I Need a Family Lawyer?
An experienced family lawyer, like those at Adams Law Firm, can provide advice and representation in a range of family-related matters, such as:
What Do I Need to Know About Divorce?
If you are considering divorce or already facing divorce, the first thing you need to know is how important it is to hire an experienced lawyer. Divorce is not something to take lightly. More than likely, you have very little experience with divorce proceedings. That's not the case with divorce attorneys. We do this all the time. Seasoned attorneys can anticipate and prepare for various scenarios. We can guide you through the ups and downs of this often-emotional process. When you feel confused, hurt, angry, or a little crazy, we will understand because we've seen it time and time again. Even so, we will keep fighting for your rights and your interests.
The next thing you need to know is the types of grounds for divorce in Texas and how they might impact your divorce proceedings. According to the Texas Family Code, you can file for divorce on seven different grounds, which are divided into two categories: fault or no-fault.
Insupportability – This is one of three no-fault grounds for divorce, meaning that no one is at fault for the dissolution of the marriage. This ground applies when both spouses agree that the marriage is no longer endurable due to discord or conflict and that there is no reasonable expectation for reconciliation. Insupportability is the most common ground cited in divorces in Texas.
Living Apart – This is the second of three no-fault grounds for divorce. Simply put, if the two spouses have been living apart for at least three years, they can file for divorce without listing any fault by either party.
Confinement in Mental Hospital – This is the third of three no-fault grounds for divorce. If one spouse has been confined in a mental hospital for at least three years, and their condition is unlikely to change (or if it does, a relapse is likely), then the other spouse can file for divorce.
Cruelty – One of the fault-based grounds, cruelty within the marriage must be so severe that the alleging spouse cannot continue to live with the other. This can include physical, mental, and emotional cruelty.
Adultery – Adultery is the most common of the fault-based grounds for divorce in Texas. The spouse alleging adultery must be able to prove their spouse cheated with clear and convincing evidence.
Conviction of Felony – If one spouse has been convicted of a felony, imprisoned for at least a year, and not pardoned, the court may grant a divorce in favor of the other spouse.
Abandonment – If one spouse abandoned the other and remained away for at least one year, the complaining spouse can file for divorce on grounds of abandonment.
The type of divorce you file may impact the duration and cost of your divorce proceedings. For example, if you and your spouse mutually decide to divorce based on no fault, and you agree on most aspects of your divorce, you will save yourself a lot of time and money. Furthermore, you can probably expect a fair, equitable, and simple division of marital assets. On the other hand, if you file a fault-based divorce against your spouse for, let's say, infidelity, and the court rules in your favor, you may be entitled to a larger share of the marital assets. Even so, such a bitter (or contested) divorce may also cost you more in time and money to resolve.
An experienced divorce attorney will fully understand the legal implications of each of the seven grounds for divorce and can advise you on the best approach to protect your interests, assets, and rights.
What About the Kids?
If you and your spouse have children, your divorce has even greater consequences. The attorneys at Adams Law Firm know this. We have counseled many families with children through divorce. It's never easy, but it helps to work with a divorce lawyer who has the empathy and experience to care about your children's health and happiness just as much as you do. We can guide you through the most difficult decisions, such as child custody arrangements and child support, by drawing upon our years of legal expertise and hard-earned wisdom. As best we can, we aim to shield your children from some of the stress, anxiety, fear, and anger that often comes with divorce.
What If Something Changes?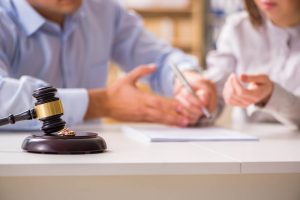 Life has many twists and turns that may require post-divorce modifications to the agreements associated with your divorce. For example, if you or your spouse relocate, lose a job, or get remarried, you may need to amend your child custody, support, or visitation arrangements. The lawyers at Adams Law Firm can help you negotiate modifications to spousal support, child support, child custody, visitation, and other similar family-related matters.
Contact Adams Law Firm for a Family Law Consultation Today
If you are experiencing a challenging situation in your family, contact the Pecan Grove family law and divorce attorneys of Adams Law Firm today. With decades of experience, they have the legal skills, wisdom, and empathy to handle a range of sensitive issues. Call our office at (281) 391-9237 today for a confidential consultation.