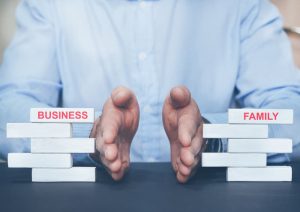 The division of marital property is a consequential step in any divorce. In popular culture, we often think of a couple dividing their physical property, such as furniture, CD collections, cars, or real estate. However, if one or both spouses are creative professionals, inventors, or entrepreneurs, they may also have intellectual property.
Though we cannot hold copyrights and patents in our hands, they are property just the same, and they may be subject to asset division in Texas divorce proceedings. If you hold intellectual property and are facing divorce, the Katy asset division lawyers of Adams Law Firm can defend your rights. Call our Katy office today at (281) 391-9237 for a consultation.
What Is Intellectual Property?
Intellectual property, or "IP" for short, is the "ownership" of an original idea, creation, invention, or design. Once someone registers their intellectual property with the appropriate federal agency, they have the right to control how it is made, used, and distributed. If a person or organization uses your intellectual property without your permission, they infringe on your property rights.
Types of intellectual property that may appear in divorce proceedings include:
Copyrights – Copyrights protect creative works, such as books, movies, paintings, or pieces of music. They last for the rest of the author's life and a prescribed number of years after they pass away. The specific expiration date will depend on the type of work and when the author created it.
Trademarks – Trademarks protect brand names, designs, and slogans that a person or business uses to set products apart from their competition. A registered trademark lasts for ten years. However, its holders must still submit proof that they are using their intellectual property every five years.
Patents – Patents protect your right to make, distribute, and use your inventions. They last 20 years from the date a holder filed their application.
Design patents – A design patent protects your right to determine your products' appearance. They last fifteen years from the date they were approved.
Plant patents – These patents protect a plant breeder's intellectual property rights within certain limits and requirements. They last 20 years from the date the breeder filed their application.
Trade secrets – Trade secrets are concealed processes, ideas, devices, or formulae that give a person or business an advantage over its competition. They are not registered with any federal agency, but so long as the holder follows steps to keep them secret, they will have legal protections from theft or improper disclosure.
What Is "Community Property?"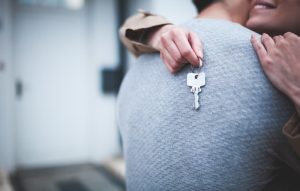 Two competing legal doctrines for marital property in divorce exist: "common-law property" and "community property."
In "common-law property" states, each spouse has control of property they individually acquired, whether before or after the marriage. Texas, however, is a "community property" state. This means that married couples hold an equal stake in all property acquired during the marriage.
As a general rule, if you acquired intellectual property during your marriage, the court will presume it to be "community property." However, this does not always mean that you and your spouse must share 50-50 ownership of a copyright or patent. A court will consider who worked with or earned capital from the intellectual property. They must also consider the best interest of each spouse and their children.
When a Spouse Acquired Intellectual Property
When finalizing a divorce order, the court may consider the specifics of the intellectual property itself, including the date you first created your work and the date you filed or were awarded IP rights. Why are these dates important?
Texas's community property laws do not apply to property a spouse acquired before the marriage. However, they must present "clear and convincing" evidence proving it is theirs and theirs alone. An attorney can help you obtain the necessary documents to show that IP you own is "separate property."
Suppose John invents a new ironing board and is awarded a patent. He meets Jane, a composer who holds a copyright on her most famous symphony. The two get married one year later, continuing their careers independently and keeping their finances separate. If the couple were to pursue a divorce, John might be able to keep all earnings from his patent and Jane all profits from her copyright.
Earnings from Intellectual Property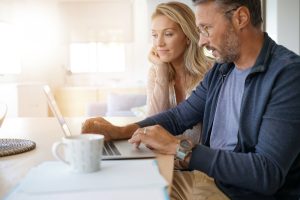 Intellectual property owners may profit from the use of their works. Perhaps you started a business that builds and distributes a device you patented. Or, maybe you're an author making royalties from a book you copyrighted.
How are these activities accounted for in a marital asset division? To answer that question, a court must consider the following factors:
Who was involved with the IP – If your spouse was involved with activities related to your IP, they might be entitled to a share of the proceeds. This would be the case even if you acquired the IP before the marriage.
Where funds from the IP are stored – If you deposited earnings from your IP into a joint account, the court might consider them "comingled." Comingled property is community property and will be subject to division.
Other factors – Courts may evaluate information surrounding the spouses' finances and health. If one spouse has less earning potential or will have custody over children from the marriage, they may receive a more substantial share of the marital property.
Prenups, Postnups, and Intellectual Property Division
A couple may have created a prenuptial agreement before marriage or a postnuptial agreement during marriage. If the agreement has a clause about who should own intellectual property and related earnings, the court will likely respect it.
Contact a Katy, TX, Intellectual Property Division Lawyer
If your divorce involves intellectual property, let the attorneys at Adams Law Firm pursue the ideal outcome for you. For over 35 years, we have guided Katy and greater Houston residents through asset division issues. We've been recognized by local magazines and our peers for taking a compassionate, personal approach to each case while maintaining high ethical and professional standards. For a consultation, contact our firm today at (281) 391-9237.