Dividing Motor Vehicles in a Divorce in Texas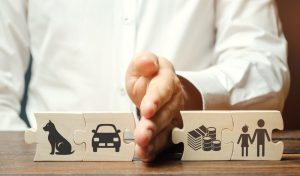 If you're preparing for a divorce and want to understand your legal rights to the motor vehicles you own, do not hesitate to contact the Katy asset division lawyers at Adams Law Firm. 
Going through a divorce can bring up a range of disputes. Commonly, spouses focus on matters, such as child custody and which person can continue to live in the marital home. However, many divorcing couples often overlook the ownership of cars, motorcycles, and other motor vehicles. You might disagree on whether one person should keep them or split the profits of a sale. It can lead to additional contention during an already overwhelming and stressful process. 
The attorneys of Adams Law Firm understand the challenges divorcing couples can face when it comes to separating assets. Typically, community property belongs to both spouses. However, confusion can arise if you jointly own a vehicle and don't know how to resolve this issue. You should know what you're entitled to under state law and what you can do to reach a favorable outcome in divorce proceedings. 
For a consultation to learn more about how Adams Law Firm can help, call us at (281) 391-9237 today. 
Community Property vs. Separate Property
There is a significant difference between community property and separate property that can affect the outcome of asset division. 
Community property is any assets you and your spouse acquired while married. This can include: 
Real estate

 

Motor vehicles

 

Employment income

 

Bank accounts

 

Life insurance policies
Separate property is the assets acquired before marriage or received as inheritance, a gift, or personal injury settlement while married. It is something you can prove sole ownership over. This can include: 
Home purchased before marriage

 

Money from a deceased relative

 

Car gifted by a parent

 

Jewelry is given to a spouse for their birthday or a holiday

 

Contributions made to a retirement account before getting married

 
One person might be entitled to reimbursement for certain separate property. For example, if you financed a vehicle before marriage, but you and your spouse used community funds to pay the loan, they could ask for reimbursement of the money they spent on your separate property. 
Dividing Assets During a Divorce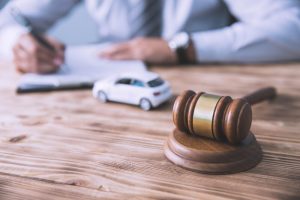 If the court gets involved in asset division, they will issue a judgment based on multiple factors. Most people believe a 50/50 split is the fairest resolution. However, that might not be the case for the situation you're in. 
For example, if you make significantly less money than your spouse, dividing the proceeds from the sale of a vehicle will benefit them more than you. 
The factors a court can use to determine how to divide your motor vehicles with your spouse might include: 
Age of each spouse

 

Duration of the marriage

 

Current and potential future earning capacity of both individuals

 

Whether the car is community property

 

Terms of a prenuptial or postnuptial agreement

 

Contributions both parties made to acquire the vehicle

 

Whether one person will receive spousal support or alimony after the divorce

 

The overall health of both spouses

 

Custodial arrangements involving minor children

 

Tax consequences of dividing the assets

 
If you can't agree on what to do with the vehicles while divorcing your spouse, hiring an experienced lawyer for assistance is critical. You might have to settle the matter in court, and choosing not to seek legal representation could negatively impact your case. 
Options for Dividing Motor Vehicles in Texas
Unlike bank accounts, investment plans, and other community property, you can't cut a vehicle in half. That means you must consider other arrangements. The most common options include: 
Sell the car – Whether you have one or multiple vehicles, one of the easiest ways to resolve this dispute is to sell them. You can split the proceeds from the sale equally.

 

Buy out – If you want to keep the car, you could buy out your spouse. A judge can review the value of the vehicle and reimbursements or debts associated with it to determine the amount of money you would owe. You might also be able to acquire ownership of a car in exchange for an asset you own that your spouse wants.

 

Refinance – Many divorcing couples still owe money on their vehicles. If you want to keep your car, you could refinance the loan in your name. That relieves your spouse of any financial obligations, and you assume responsibility for the vehicle.

 
New title – You could remove your spouse's name from the title if there are no unpaid debts to a vehicle lender. If there's a Final Decree of Divorce naming you as the car owner, you can submit it to the Department of Motor Vehicles to amend the title.

 

File a court order – If you and your spouse can't decide who gets the vehicles in both of your names, you might have to go to court. You must have valid reasons for keeping the car or allowing your spouse to transfer the title into their name. Maybe you can't afford loan payments now that you must pay spousal support. Or you might rely on the vehicle to drive your kids to and from school.

 
Adams Law Firm can review the unique circumstances of your case to determine which available options can meet your needs. We understand the importance of receiving what's rightfully yours during a divorce. You can depend on our legal team to create a strategy to try to achieve your goals, so you walk away from this dispute with the vehicles and assets you want. 
Speak to a Dedicated Lawyer from Adams Law Firm Today
Many divorcing couples struggle with the division of assets. You might fight over what each of you believes is fair. Ultimately, it's best to resolve these issues with the help of a lawyer, so the case doesn't drag on unnecessarily. 
At Adams Law Firm, we have a team of aggressive and knowledgeable Katy asset division attorneys ready to advocate for your rights. We will remain by your side to guide you through your divorce proceedings, so you understand how to handle each step. Sometimes, there is a straightforward resolution to these matters. Other times, bringing your case to court is the only option. 
If you're preparing for a divorce and want to know how we can help you keep your car, contact Adams Law Firm at (281) 391-9237 for a consultation.