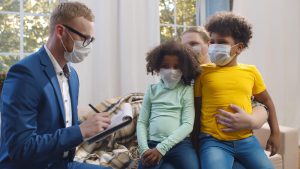 Seeking custody of your children can be difficult for all parties involved. From figuring out court dates to communicating with your lawyers to providing care for your children, there are many aspects of a child custody case that can become overwhelming.
At Adams Law Firm, we work hard to make sure you and your family are well informed and taken care of as you fight for the custody of your children. For many years, we've represented clients just like you, working to help you through what can be an otherwise stressful process.
If you're in the midst of a child custody battle, there are several steps you can take to help your case.
Focus on Your Child
There are many things to distract you from focusing on your children while you're in a custody battle. Despite these many factors, it's important to continue to focus on your children. Dropping off and picking up your children from school, having meals with your children, and spending quality time with them are all good ways to focus on them.
It's easy to allow the components of a child custody case to distract you from your parental responsibilities, but you should prioritize your children throughout the entire process. This will not only help your case, but it will allow you and your children to feel safe and secure at a time when so many things are changing and uncertain.
Avoid Moving Out of a Residence You Share with Your Spouse and Children
Just as it's important to care for your children, it's important to continue to live with them throughout the fight for custody. If possible, it's best to avoid moving out if you and your spouse or significant other live together so that you can keep your home and family life as intact as possible during the child custody battle. In fact, if you have remained in the same residence, the judge will order one of the parties to vacate the marital residence, should they deem it appropriate for the situation.
Work Together with Your Spouse/Significant Other
It's important to compromise and continue to work with your spouse and/or partner. Often, when a couple separates, they can allow their frustrations to come out in harsh and hostile ways, whether against each other or against their children. Remaining calm and civil is a good way to make sure your children feel supported while you are engaged in the child custody process. You can discuss any inappropriate or hostile behavior that your spouse displays with a Adams Law Firm lawyer, who can help you determine the most effective course of action.
Be Careful What You Post on Social Media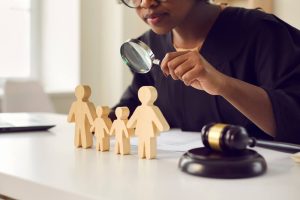 It's important to make your children feel supported and safe, and part of this commitment is to be responsible with your social media use. Pictures that display your spending habits, alcohol consumption, and those with whom you spend your time can all be used against you in court. Make sure that, if anything, your social media accounts reflect the values that you have as a parent and the importance of your children in your own life. Speak to an Adams Law Firm attorney today if you have questions regarding what is appropriate behavior on social media.
Contact the Family Law Attorneys of Adams Law Firm
Because the legal process of seeking child custody can be so stressful, it's important to feel supported. With a Katy child custody lawyer from Adams Law Firm, you can rest assured that your case is in the best hands. Adams Law Firm has been recognized by organizations like the American Institute of Family Law Attorneys and the National Trial Lawyers' Top 100 Trial Lawyers in Texas. We are prepared to walk alongside you and your family as you navigate the changes that come with separation and divorce. Call us today to schedule a free confidential consultation.
Need Help? Give Us a Call Today
If you or someone you know is preparing a child custody case, you know how difficult a process it can be. The Katy child custody attorneys of Adams Law Firm are prepared to help. Our lawyers have handled many child custody cases, seeking to secure a favorable outcome for every client we take on.
If you're ready to bring one of Texas's best child custody attorneys onto your team, call Adams Law Firm today at (281) 391-9237. You can schedule an appointment for a confidential consultation, and we'll make suggestions for your next best steps.