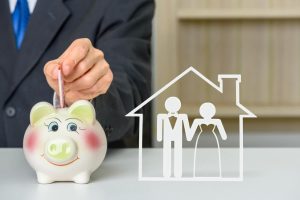 Getting a divorce is never pleasant. There are money, property, and possessions to be divided. There are laws that govern how some possessions must be divided. If you or your spouse have a pension or stock options that won't be available for some time, how do those get handled?
If you have children, you'll need to plan for their future as well. What is the best way to do this and still take care of their needs today? All these questions can be answered by a financial planner.
About Financial Planners
Some people already have financial planners. A financial planner helps their clients manage their finances and work towards long-term financial goals. They may help clients keep their spending under control or assist with investment planning.
If you and your spouse already have a financial planner, you may want to consider hiring a new financial planner for yourself. There are a few reasons having a financial planner of your own can be beneficial.
Financial planners often specialize. If you're engaging a financial planner in contemplation of your divorce, you can look for a planner who specializes in divorce. A divorce financial planner will know the Texas laws about divorce and marital and separate property.
A conflict of interest could arise between you and your current planner if they have an unwitting bias in your spouse's favor.
Fresh eyes on your finances may help spot any trouble issues that you or even your current planner may not have noticed.
If you don't have a financial planner before your divorce, you may not be sure what a financial planner can do for you. Dividing up the property is what the attorney does, right?
Help During the Divorce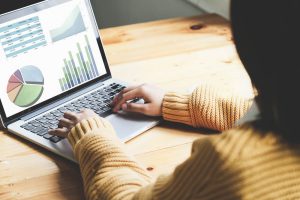 Texas is a community property state. This means that any property acquired during marriage is the property of both spouses equally. Any property acquired before the marriage or after separation is the property of the individual. But what if you have a pension, and you married before your pension vested? What if your spouse has stock options that haven't matured yet?
Divorce financial planners can help determine who is entitled to what money and can make suggestions about how spouses could even out their assets so that neither is left with too much or too little.
For instance, if one spouse has a pension that will pay off when they retire, the judge will determine who is entitled to what percentage of the pension and issue a QDRO (qualified domestic relations order) that will split the pension whenever it finally pays out. A financial planner can help the parties calculate values and determine if it would be better to allow that spouse to keep the full pension and give the other spouse an alternate cash payment now. If the parties can agree about the disposition of their assets, the judge wouldn't have to make the determination, giving the parties more control over what occurs.
Help After the Divorce
A financial planner can help you budget your finances and any awarded maintenance in a way that could augment your income.
Texas does not award alimony. The court will award support under certain conditions if a spouse can show they are unable to provide for their "minimum reasonable needs" while looking for employment.
A financial planner can help you with budgeting for the first few months after the divorce while you're getting back on your feet and relearning how to run a household on a single income.
If you need help with future financial goals—paying off your home or starting a college fund—now is the best time to make plans for those goals: while you are reestablishing your spending habits.
Having someone who has been with you during the divorce will make talking about and planning for these goals much easier after the divorce and could help you going forward.
Contact Us
At Adams Law Firm, we want you to thoroughly understand all your assets and the ways that asset division could equitably be accomplished. If you have been thinking about divorce and believe you need a financial planner, call the Katy asset division attorneys of Adams Law Firm at (281) 391-9237. We will discuss the benefits of getting your own financial planner and discuss how having one would be of benefit to you during your divorce negotiations. Call our attorneys today.