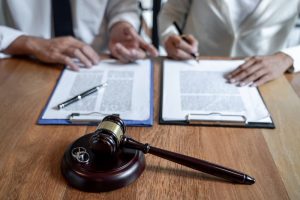 The divorce process can be overwhelming even if you and your spouse are amicable. Negotiating property division, child custody, and other terms stirs up emotions and can create tension. If you can't agree on an arrangement, seeking legal action might be necessary.
Resolving disputes during a divorce is challenging. Each party focuses on getting what they believe they deserve. A judge might have to intervene to determine how to handle the matter. That means neither spouse has control over the outcome. The judge can decide the case.
Protecting your interests and improving the chance of reaching a favorable result is crucial. You should follow the tips below during divorce proceedings to have the most control over your divorce.
Hire an Attorney
Whether you or your spouse file for divorce, hiring an attorney should be the first thing you do. Divorces don't only affect a married couple. The consequences can be far-reaching and impact the entire family, especially children.
You should seek legal representation even if you believe you can resolve your issues outside court. Trusting your spouse to be fair might work out differently than you hope. They could make promises during informal negotiations and go back on their word later, leaving you with nothing.
An experienced divorce lawyer can guide you through the complicated process. You need someone in your corner to help negotiate fair terms and ensure you walk away with what you are entitled to receive.
Review Your Assets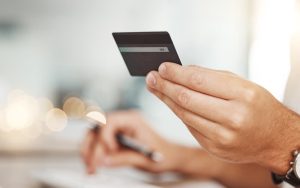 One spouse might try to hide assets they don't want the other to have after finalizing the divorce. Writing down every asset you and your spouse have is vital. You should know whether you own real estate, bank accounts, and other property jointly. You should also inventory separate property you acquired before marriage or as a gift or inheritance while married.
Physical records of what you own can be valuable during divorce negotiations. You should keep copies of your credit card statements, contributions to a retirement fund, and other documentation related to your finances. You can also obtain copies of the deed to your marital home and other assets you share with your spouse.
Don't Move Out of Your Home
Living with someone you're divorcing is tough. Although you might feel tempted to find another place to live, staying in the marital home is essential if you plan to keep it. Moving out might indicate to a judge your intention to give up your rights to the asset. Your spouse could fight for the home by claiming you abandoned them and seek custody of your children.
Moving out is never a good idea while going through a divorce. Staying put is your best chance of winning your home during legal proceedings. It might be uncomfortable and cause turmoil, but it can give you the upper hand during negotiations.
Treat Your Spouse with Respect
You should treat your spouse respectfully even if you don't get along or blame them for your marriage ending. Threatening or yelling at them might make you feel good at the moment. However, it might give your spouse the ammunition they need to renegotiate terms you already agreed to or delay the divorce process unnecessarily.
Avoiding additional problems during legal proceedings is critical. You could prevent an ugly courtroom battle by keeping conversations and interactions with your spouse amicable. As hard as it might be, treating them with respect could go a long way in meeting your interests while finalizing the paperwork.
Avoid Digital Forms of Communication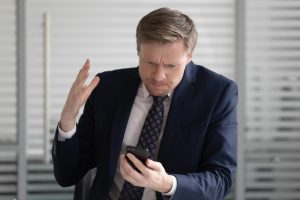 You might want to send an angry text to your spouse. However, it can damage your case. Divorce lawyers often obtain digital evidence against the opposing party during legal proceedings. A text you send threatening your spouse can paint you in a bad light.
Avoiding communicating over text, email, and other digital methods is ideal. That includes refraining from posting on social media. You should never discuss your divorce online or post disparaging remarks about your spouse. You should also avoid bragging about details of your life, such as a recent promotion or raise at work. That information could encourage your spouse to go after you for spousal support.
Contact an Experienced Divorce Lawyer in Katy
At Adams Law Firm, we have over 35 years of experience representing clients in divorces. You can count on us to protect your rights and guide you through the complicated aspects of your divorce. We can help resolve issues you face with your spouse and determine a strategy to meet your interests.
If you're going through a divorce and want a dedicated and knowledgeable attorney to represent you, call then Katy divorce attorneys of Adams Law Firm at (281) 391-9237 now for a confidential consultation.