Visitation rights play a crucial role in family law, as they ensure that both parents maintain a healthy relationship with their child. With the rapid growth of technology, the concept of visitation has evolved. A question that often arises is, does FaceTime count as visitation? Here, we'll explore the traditional understanding of visitation rights in Texas and how technology, specifically FaceTime, has impacted them.
Traditional Visitation Rights in Texas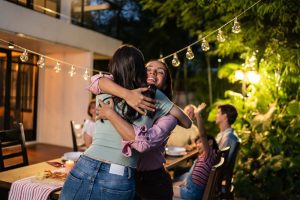 In Texas, visitation rights, referred to as "possession and access," are outlined in the Texas Family Code § 153.001. This statute emphasizes the importance of fostering a strong parent-child relationship and prioritizing the child's best interests. Key aspects of visitation rights in Texas include:
Allowing both parents access to the child
Ensuring that both parents can participate in the child's upbringing
Encouraging parents to share the rights and duties of raising their child
The Emergence of Virtual Visitation
Virtual visitation is a relatively new concept that involves using technology to facilitate communication and interaction between a parent and their child. Virtual visitation can include methods such as:
FaceTime
Skype
Zoom
Other video conferencing tools
There are numerous benefits to virtual visitation, including:
Providing an additional way for parents to connect with their children
Allowing for more frequent communication
Reducing the impact of physical distance on the parent-child relationship
Texas Laws on Virtual Visitation
Texas Family Code § 153.015 addresses electronic communication with a child. According to this statute, a court may include provisions for electronic communication in a possession order if it determines that it is in the child's best interest. When making this decision, the court considers factors such as:
The availability of electronic communication to each parent
Whether it will be a positive experience for the child to interact with their parent electronically
Any potential disruption to the child's schedule a video call might have
However, it is essential to note that Texas courts typically view virtual visitation as a supplement to traditional, in-person visitation, not a replacement. Courts prefer parents to see their children in person.
When Are FaceTime or Other Virtual Visitation Methods Appropriate or Recommended?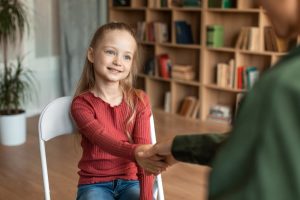 There are various situations where FaceTime or other virtual visitation methods may be appropriate. Some examples include:
Long-distance parenting situations – When one parent lives far away from the child, electronic communications are preferable to no communication.
Temporary situations – When a parent is traveling, or a child is ill and cannot participate in in-person visitation, electronic communications can be a good substitute.
Complementing in-person visitation – This allows for more frequent communication between the parent and child.
In some cases, Texas courts have ordered virtual visitation as part of a possession order. However, the specifics of each case vary, and it is crucial to consult with a family law attorney to understand how virtual visitation may apply to your situation.
Four Tips for Successfully Integrating FaceTime or Other Virtual Visitation Methods
If you're considering incorporating FaceTime or another virtual visitation method into your parenting plan, here are some tips for success:
Establish a routine by setting consistent times for virtual visitation.
Ensure a stable internet connection and appropriate devices for both the parent and child.
Create a comfortable and private environment for communication, free from distractions.
Focus on quality interaction and maintain a positive attitude during virtual visits.
Need Help? Contact a Katy Visitation Lawyer Now
While FaceTime and other virtual visitation methods can be a valuable addition to traditional visitation rights, it is essential to recognize that they are typically viewed as a supplement, not a replacement. To fully understand how virtual visitation may apply to your situation, consult with a family law attorney who can provide personalized guidance.
At Adams Law Firm, we are committed to helping our clients navigate visitation and other family law matters. Our team has over 35 years of experience in Texas family and divorce laws, ensuring we can provide you with the advice and top-notch representation you need. We value your time, input, success, and satisfaction and will work tirelessly to achieve the best possible outcome for you and your family.
Whether you're exploring possibly incorporating FaceTime or other virtual visitation methods into your parenting plan or dealing with other family law issues, our attorneys at Adams Law Firm are here to help. Call us at (281) 391-9237 or contact us online for a confidential consultation to discuss your situation.
Related Posts:
Top 10 Child Custody Questions
How Does Moving for a Job Affect Visitation Rights
Questions to Consider Before Hiring a Child Custody Attorney